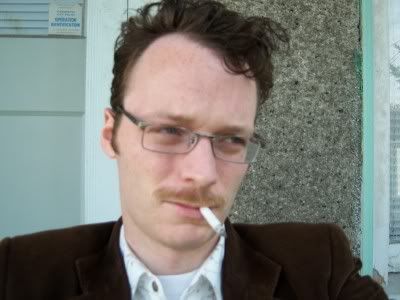 I'd been wearing a beard pretty much since the beginning of June, and frankly, it was getting a bit repugnant. Not to mention the patches of gray on the chin sending disconcerting vibes of distinguishment and codgeritude. So what the hell, let's have a moustache, if only for a day.
I forgot to use the new shaving gear I got for my birthday from Skye, but I do look forward to using it.
I think I look kinda cool, like young(ish) Jim Gordon, my favourite Batman character, as played by Gary Oldman in
Batman Begins
.